Public Health Mentorship Program
In this program, pairs of one alum and one undergraduate student work together to take advantage of the knowledge, strengths, and needs of all parties. The program runs Winter and Spring quarter and is open to declared Global Health Studies majors and minors.
*Please note:  This program is currently on hiatus as we restructure and integrate our efforts into the broader mentorship opportunites offered through Northwestern.  
Global Health Studies students can expect to:
Learn the skills and behavioral qualities valued in graduate schools and public health-affiliated careers from the mentor.
Develop an informal peer adviser relationship with the mentor.
The estimated time is three to four hours per month for students, and one to two hours per month for alums. Monthly topics are goal setting, résumé building and the job search process, crafting an effective elevator speech, networking and interview skills, careers in public health, and action planning. At the beginning of each month, a newsletter containing a new focal topic will be sent to students and alums. Students will then be responsible for reviewing the material and scheduling time to discuss the topic with their mentor, as needed. 
How to apply
Student applicants
No applications are being accepted.
Alum applicants
No applications are being accepted.
Note: We welcome and appreciate the participation of all alum, which includes those that matriculated directly into graduate programs as well as those that have not pursued graduate education.
2022 Alum Mentors 
Sophia Blachman-Biatch - Senior Consulting Associate, The Permanente Medical Group
Psychology, Global Health Studies WCAS 2013

Sophia Blachman-Biatch, MPH brings 8 years of experience in communications and consulting, including four in healthcare. She consults for Kaiser Permanente's Permanente Medical Group in Oakland, CA, supporting patient telehealth tools and workflows with a focus on health equity, literacy, and operational excellence.
Marie Keith - Resident in Veterinary Emergency and Critical Care Medicine, Veterinary Hospital of the University of Pennsylvania
Biological Sciences, Global Health Studies, Classics, WCAS 2014


Marie is currently in her fourth (and last!) year of a residency in veterinary emergency and critical care medicine at the University of Pennsylvania where she treats the most critically ill dogs and cats of Philadelphia and the whole region. She graduated from Northwestern in 2014 where she studied Biological Sciences, Global Health Studies and Classical Studies, was an active member of the GlobeMed chapter on campus and played her cello in the Northwestern Philharmonia, and studied abroad in Stellenbosch, South Africa on the public health and development program. After graduating from Northwestern, Marie attended veterinary school at Kansas State University continuing her purple wildcat life. She also concurrently pursued a Master's of Public Health degree with an emphasis on infectious and zoonotic diseases, conducting a research project on rabies post-exposure prophylaxis with the China CDC in Beijing. Now in residency, she gets to combine her passion for clinical veterinary medicine and public health with a one health approach and is excited to share that with current Northwestern students who might have any interest in the intersection of humans, animals and environment on public health.
Rebecca Haines - Clinical Social Worker, Boston Medical Center
Theater, Gender Studies, Global Health Studies, SoC 2015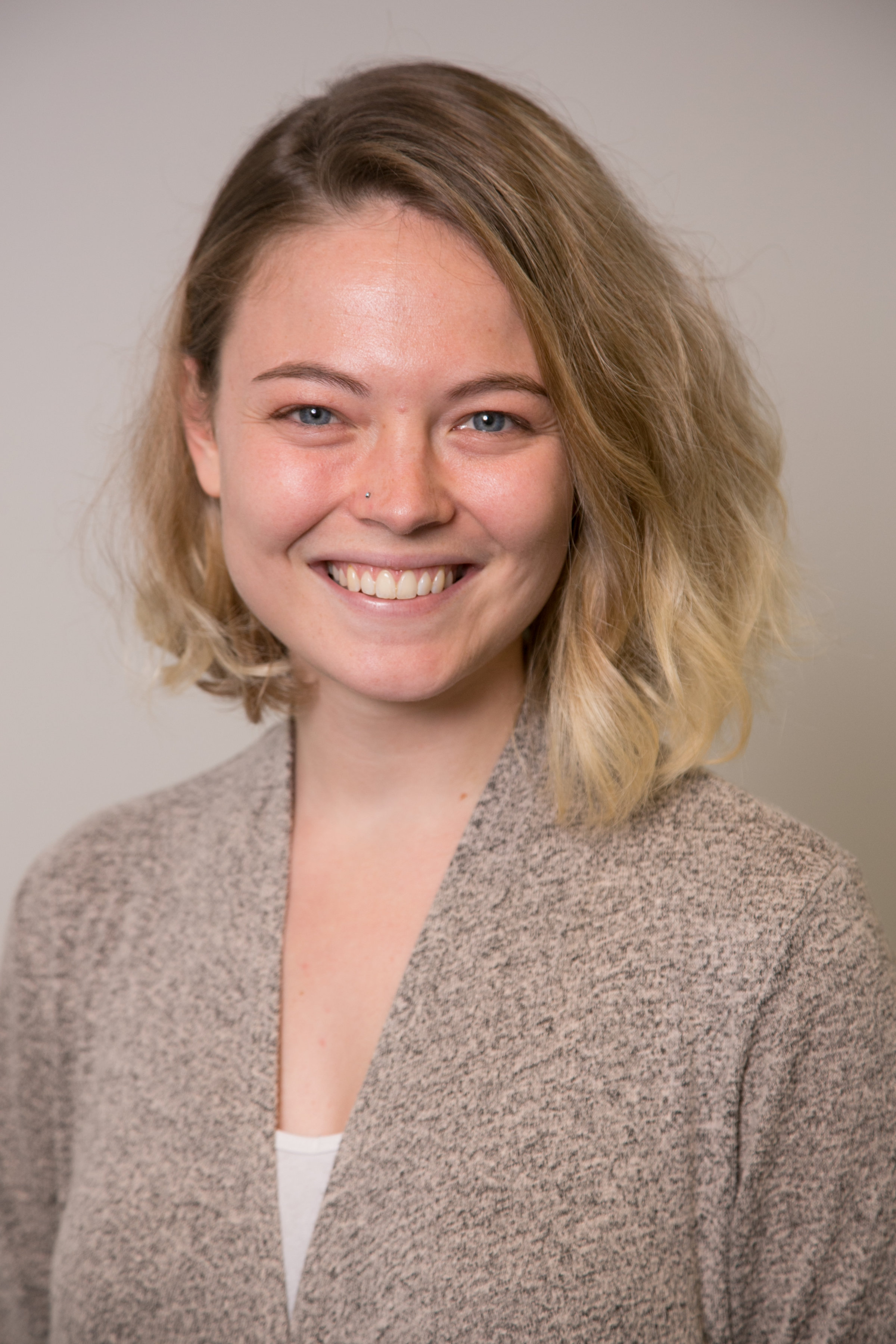 Rebecca (she/they) is a public health social worker based in Boston, MA. She graduated from Northwestern in 2015, and after spending two wonderful years as the GHS Program Assistant, went back to school at University of Illinois at Chicago for her MSW and MPH. They now work at Boston Medical Center as a clinical social worker where they primarily cover the OB/GYN clinic and maternity unit.
Sedoo Ijir - Program Manager, Texas Network of Youth Services
Global Health Studies, WCAS 2018


Sedoo is a two-time graduate from Northwestern University, most recently with a Master's in Public Health from the Accelerated Public Health Program in 2019. While at Northwestern Sedoo was involved in the Northwestern Community Ensemble (NCE), Impact, Women's Club Soccer, and worked as an athletic training aide for several Northwestern teams including football and volleyball. She currently works as the Program Manager for the Texas Network of Youth Services where she supports their member network of youth-serving organizations who work with youth and families involved in various systems (foster care, juvenile justice, welfare, etc.) to promote positive outcomes. Almost everywhere she's gone, she's found herself working with and for youth and students, and young people. She hopes to offer what she can to help mentees feel confident about shaping their own futures in ways that resonate with who they are and highlight the skills, experiences, and expertise that only they can bring to the table.
Hannah Jahnke - Senior Manager of Clinical Operations, Maven Clinic
Anthropology, Global Health Studies, WCAS 2012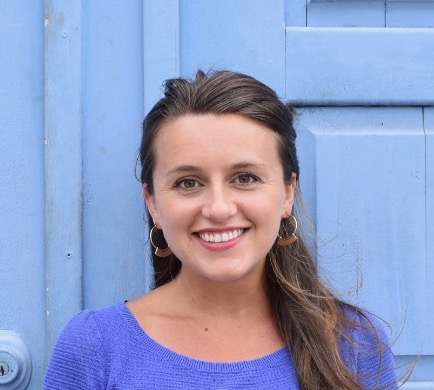 I recently started a new position as the Senior Manager of Clinical Outcomes at Maven Clinic, a virtual clinic for women's and family health. In this role, I analyze reproductive health data to improve care services for fertility, pregnancy, and parenting. Before this, I completed a Ph.D. in Biological Anthropology at UNC Chapel Hill and a Postdoctoral Fellowship in Epidemiology at the NIH. I love thinking through reproductive health research with interdisciplinary teams!
Sarah Ju - Independent Consultant
Biological Sciences, Global Health Studies, WCAS 2010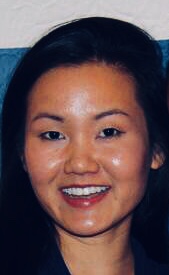 Sarah Ju has a decade of experience in international development, humanitarian assistance and global public health work, with a specialization in health systems. She has been posted in Bangladesh for the refugee response, Liberia for the Ebola response, Haiti for the Earthquake and Hurricane responses, as well as other various locations across the world. She currently works as a consultant for various international organizations. 
Cosima Lenz - Technical Officer, Elizabeth Glasser Pediatric, AIDS Foundation 
German, Global Health Studies, WCAS 2014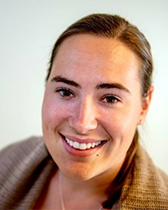 Cosima Lenz is an Technical Officer supporting adolescent, youth, and child programs at the Elizabeth Glaser Pediatrics AIDS Foundation (EGPAF) in Washington D.C. Working on the global Technical Strategy and Innovation team, Cosima supports projects to develop training, technical tools and guidance, and coordinates the Committee of African Youth Advisors (CAYA). Her focus technical areas are adolescents, youth, and gender based violence. EGPAF works in 17 countries and provides HIV services at over 5,000 sites across sub-Saharan Africa and India. Prior to EGPAF, Cosima supported youth activities in Guatemala and South Africa, as well as mystery client research with the WHO. She has a bachelor's degree from Northwestern University and a Masters in Public Health from University of California in Los Angeles.
Sara M. Melillo - Independent Global Health Consultant
Journalism, History, African Studies, Medill 2004


Sara Melillo, MPH brings 15 years' experience as a global health technical and program development professional, including three years based in Kenya. She is an independent global health technical consultant supporting program design, assessments, technical writing, and proposal development in maternal and child health, family planning, nutrition, and HIV. 
Marjorie (Jorie) Nana - Program Officer II, Global Health Security Agenda, Johns Hopkins University School of Public Health - Center for Communication Programs
Social Policy, Global Health Studies, SESP 2010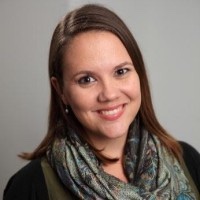 Jorie Larson Nana is an experienced, bilingual global public health and program management professional and is currently a Program Officer at the Johns Hopkins School of Public Health's Center for Communication Programs (CCP), working on a portfolio of projects focused on global health security - specifically risk communication and community engagement (RCCE) around emerging epidemic threats, including zoonotic diseases and COVID-19,  in francophone West Africa. Prior to joining CCP,  Jorie lived and worked in Mali and Rwanda, managing several USG and other international donor-funded public health projects with Catholic Relief Services,  and before that, supported reproductive health research projects in the DRC. Jorie received her BS in Social Policy with a minor in Global Health studies from Northwestern in 2010 and subsequently served in the Peace Corps as a health education and nutrition specialist (Mali, Burkina Faso), which launched her professional interest in this region of the world.  She holds an MPH from Tulane University's School of Public Health and Tropical Medicine and lives in Baltimore with her husband and daughter. 
Liz Schrier - MD Candidate, University of California, San Fransisco 
Anthropology, Global Health Studies, Environmental Policy & Culture WCAS 2014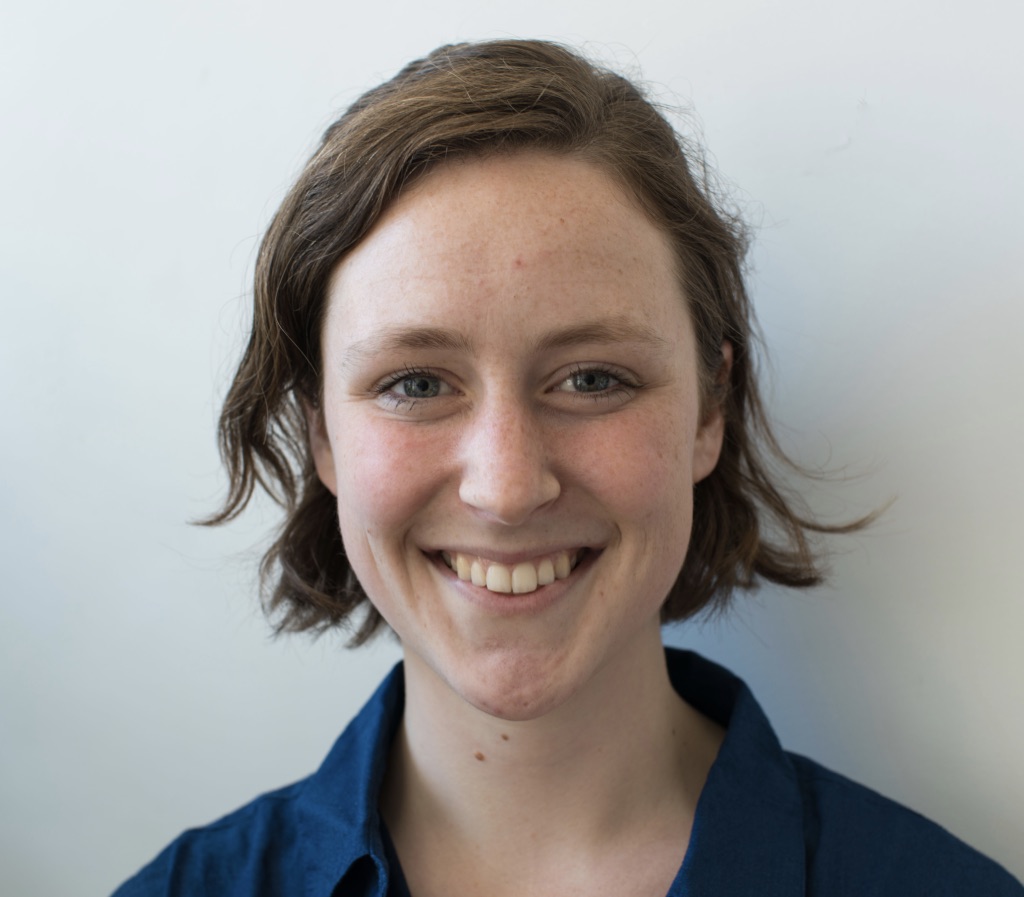 I am currently a third year medical student at University of California, San Francisco. Prior to medical school, I worked as a Research Assistant at Dana-Farber Cancer Institute, Partners in Health, and MASS Design Group as well as a Quality Improvement Analyst at a community health center in Chicago. In medical school, I continue to pursue research related to health justice, healthcare privatization, and health worker unionization. I am passionate about health justice and ensuring that all patients have access to health care. In my free time, I enjoy surfing, yoga, and trivia. 
Gene Schwartz - Shipboard Doctor, 
Royal Caribbean Cruise Lines, Celebrity Cruises, and Aspen Medical
Psychology, Global Health Studies WCAS 2008

Greatly enjoy trying to help others to the best of my ability. I am currently a shipboard doctor and worked throughout my life in many interesting and meaningful environments. I completed an internal medicine residency and extra two years of dermatology residency. I used to work as a doctor for the US Navy Bootcamp. I am a very optimistic person that believes in our ability through hard work, determination, and perseverance to achieve almost any goal.
Gabrielle Peck - MD Candidate, University of Cincinnati College of Medicine
Biological Studies, Global Health Studies, WCAS 2018

Gabrielle graduated from Northwestern in 2018 with a degree in Neuroscience and Global Health and is in her fourth year of medical school at the University of Cincinnati. Since being one of the founding members of the Community Health Corps in 2015, she has had a passion for public health. During medical school, she has had the opportunity to do public health service work and is currently taking a research year completing research in dermatologic epidemiology.
Olivia Van Gundy - Data Analyst, Mount Sinai Health System
Anthropology, Global Health Studies, WCAS 2014

Olivia Van Gundy supports data analytics and project management for Mount Sinai Health System's digital healthcare activities. Olivia graduated from Northwestern in 2014 with a degree in Anthropology and Global health, and in 2021 graduated with an MPA in Healthcare Management and Policy from New York University. Olivia has worked for prestigious institutions including NYU Langone Health, the federal government's Department of Health and Human Services, and Mount Sinai Health System.
For Participants
Download a copy of the 2022 Public Health Mentorship Program Guide.